2020 Volvo XC60 T8 Polestar Engineered: 5 Pros and 3 Cons
Posted on: August 21, 2020, by : Rakesh Sashmal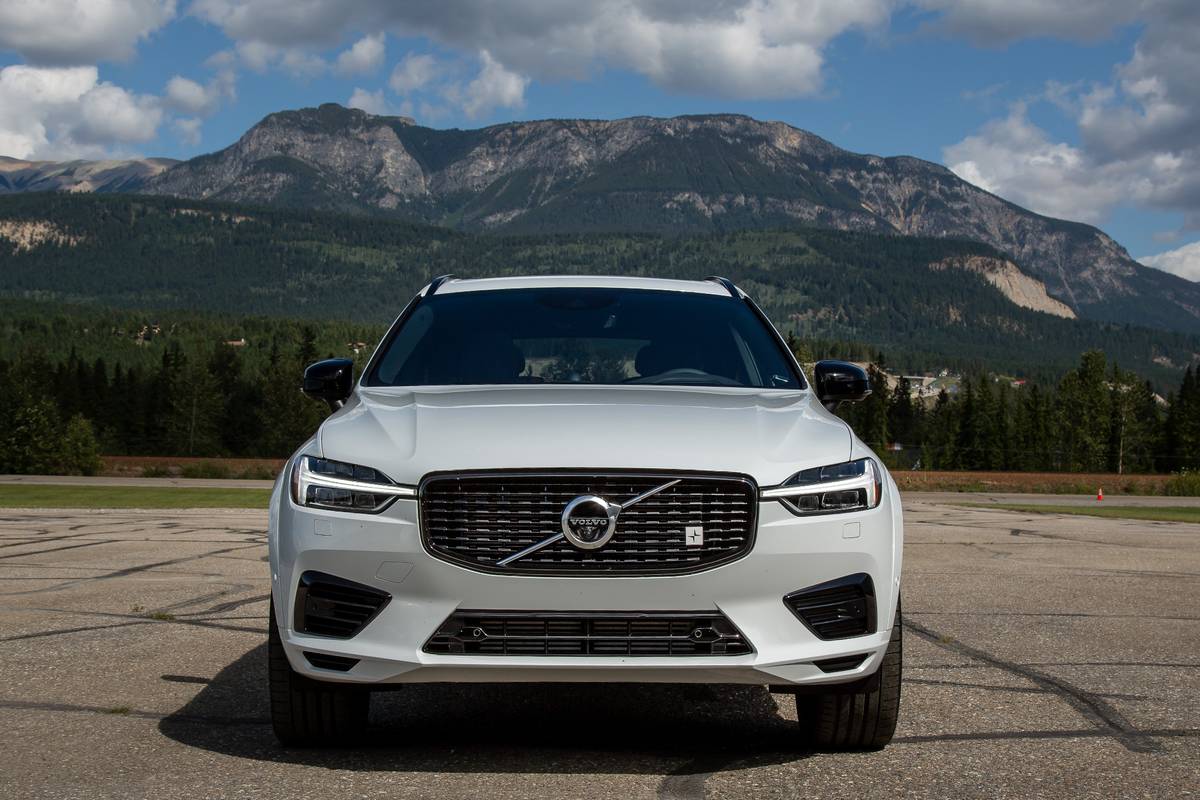 For a car company with an enviable reputation for safety, Volvo doesn't seem to mind twisting tongues with its expansively named 2020 XC60 T8 Polestar Engineered. This five-occupant small luxury SUV is Volvo's stab at the performance market, featuring a supercharged and turbocharged four-cylinder engine that's paired to an electric motor mounted at the rear axle. 
That engine provides total system output of 415 horsepower, plus this plug-in hybrid Volvo offers a degree of zero-emissions driving, too. In 2018, the XC60 crushed the competition in our Luxury Compact SUV Challenge, but time moves fast in the car world, and rivals from Audi, BMW, Cadillac, Infiniti and Lexus don't take that kind of trouncing lightly.  
How does the XC60 T8 Polestar Engineered model fare? Is it a tire-scorching sport ute, or does the hybrid powertrain lean more toward luxury? Be sure to click the link above to read our complete review; if you'd like something of a cheat sheet for this Volvo's best (and worst) attributes instead, keep scrolling.
Things We Like
1. Seamless Gas Engine and Electric Motor
Polestar Engineered is a division of Volvo dedicated to electrified powertrains. In the Volvo XC60 T8 Polestar Engineered, what you get is a supercharged and turbocharged 2.0-liter four-cylinder coupled to an electric motor. A total of 415 hp and 494 pounds-feet of torque is directed to all four wheels via an eight-speed automatic transmission. During our time with it, the operation between the gas-powered engine and electric motor was seamless. Acceleration was smooth and effortless — if not exactly spine-tingling, but more on this later.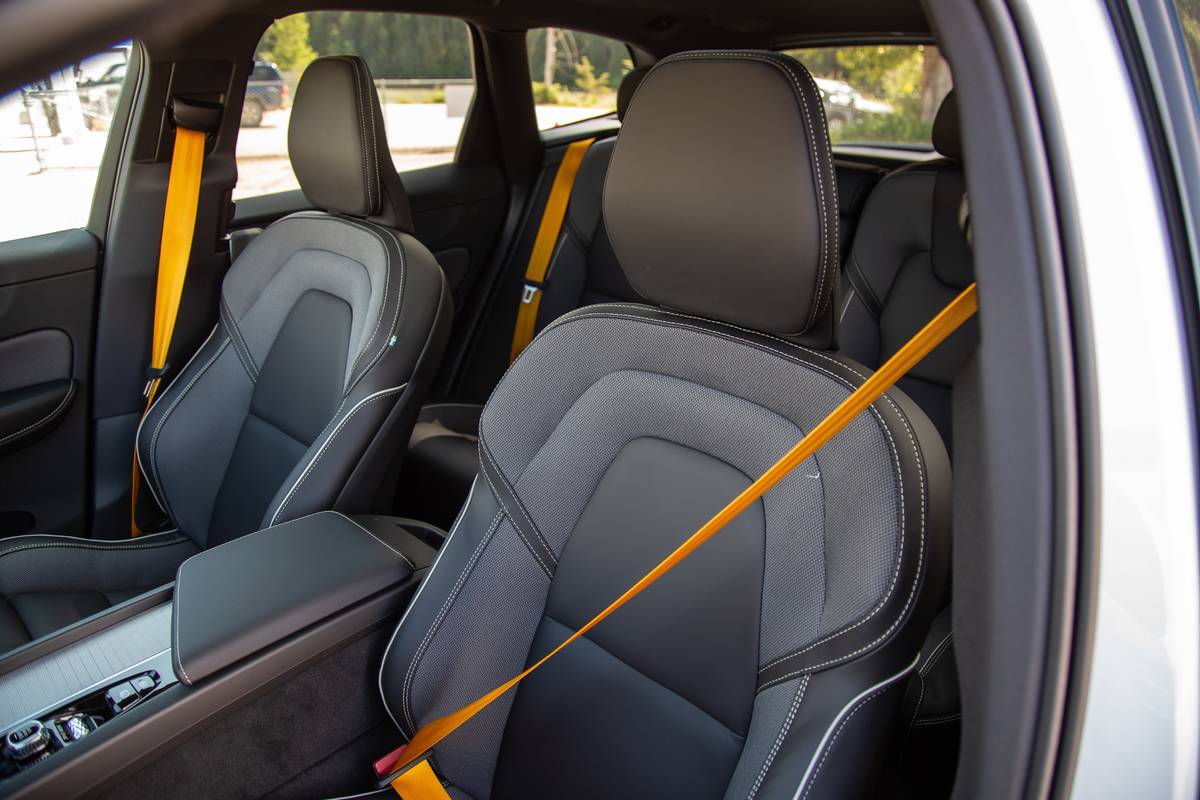 2. Smooth Suspension
Despite riding on some seriously large 22-inch alloy wheels, our XC60's suspension proved to be smooth and refined over all types of road surfaces. You manually dial in the firmness of the suspension using gold-colored dials under the hood and in the wheel wells; these provide a total of 22 different settings of the specially tuned Ohlins dampers. It's a racy detail for a family-friendly SUV.
3. Suave Interior
We've said it before and we'll say it again: The cabin of the Volvo XC60 is a classy, comfortable and elegant place to spend your time. The seats are supportive and there's plenty of space for anyone seated in either row. A 12.3-inch vertical touchscreen also is now standard and compatible with Apple CarPlay and Android Auto. 
4. Subtle Styling
Styling is subjective, but we think the XC60 remains one handsome small luxury SUV. It's mildly sporty without being ostentatious. Changes to the Polestar Engineered model include yellow brake calipers, a small front grille badge, yellow seat belts and yellow metallic trim in the door-mounted Bowers & Wilkins speakers. Unless you have a strong aversion to yellow, it's a fun styling twist.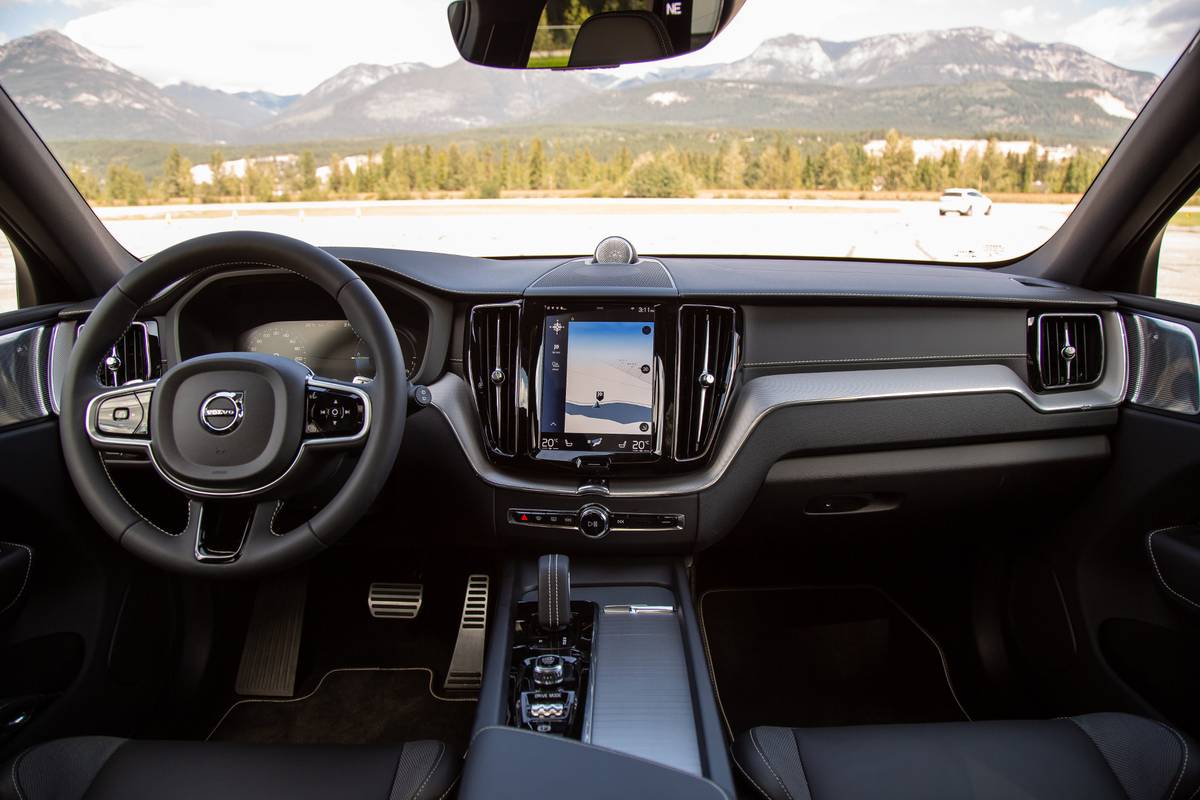 5. Better Brakes
Having been seriously disappointed in the grabby and "twitchy" Brembo braking system used in the S60 T8 Polestar Engineered sedan, a near-mechanical twin of the XC60, we were worried the same issue would surface here. Thankfully, it didn't. The XC60 uses a different supplier and the brakes were a huge improvement than what we experienced in its sedan counterpart.
Things We Don't
1. Horsepower Isn't the Whole Story
How can an SUV with this much power and torque not feel sportier? Despite the impressive output of this gas-electric powertrain, the overall result doesn't live up to what the numbers suggest. Perhaps some blame is due to this Volvo's overall weight, which is more than the weight of a standard XC60 T5 in front-wheel-drive format thanks to its powertrain.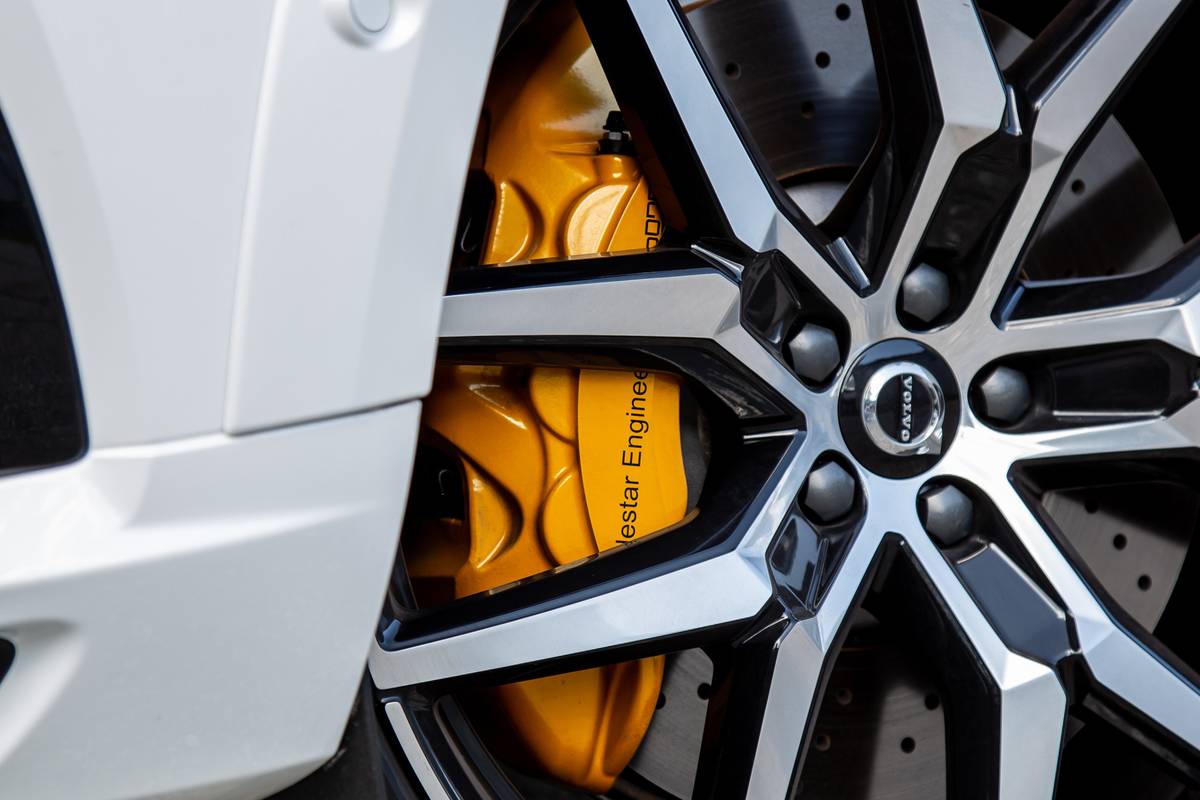 2. Keep Those Electric Drives Short
While we like the idea of having the added performance and electric-only range of a plug-in hybrid, we wish Volvo had squeezed more miles out of its 87-hp electric motor and lithium-ion battery back. As it stands, you'll get about only 19 miles of electric driving before the XC60 reverts to its gas-fed engine.
3. Outmuscled by True Performance SUVs
Numbers don't lie, and there's no getting around the fact that rival luxury SUVs have better straight-line speed. Volvo estimates the XC60 T8 Polestar Engineered accelerates from 0-60-mph in 4.9 seconds. That's swift, but competitors like the BMW X3 M and Mercedes-AMG GLC63 are approximately a second faster. Both German performance SUVs are also priced extremely close to the Polestar's substantial $72,045 base price (includes destination fee).