Indian car and motorcycle companies have registered a considerable decline in sales, here's why
Posted on: May 7, 2019, by : Anindita Ghosh

It is not usual when a car manufacturer like Maruti Suzuki reports a sharp decline in terms of passenger car sales. However, there are other automobile companies like Mahindra and Tata Motors who have reported a drop in sales. Going by the official number, the wholesale number of vehicles that were sold in April 2019 amount to 2.45 lakh units, which is 17 per cent lower than the same compared to that of April 17 at 2.96 lakh units.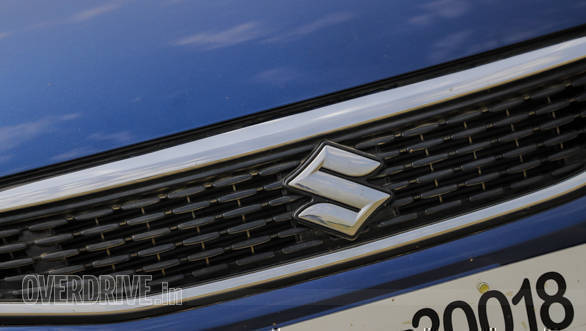 Maruti Suzuki's domestic sales for April 2019 stood at 1,31,385 units which was 1,63,434 in April 2018, marking a year-on-year (YoY) of 20 per cent. Contributing to this was the low demand for vehicles such as Swift, Baleno, Celerio and the Dzire that saw a drop of 14 per cent. And this trend was also seen in its premium offering, Ciaz, with a sales drop of 45.5 per cent. The only gainers for the company were the utility vehicles (Gypsy, Ertiga, S-Cross, Vitara Brezza). India's largest utility vehicle manufacturer, Mahindra, too, has reported a decline in sales with 41,603 vehicles during the month of April 2019, as against 45,217 vehicles in April 2018, an eight per cent drop. This includes passenger car sales of 19,966 units this year as against 21,927 units last year. On the other hand, Tata Motors' passenger vehicles domestic sales in April 2019 at 12,694 units, witnessed a drop of 26 per cent, as compared to 17,235 units sold in April 2018. Tata mentioned the ongoing general elections as one of the reasons for low demands. Another big name in heavy commercial vehicles, Ashok Leyland clocked 10 per cent in their domestic sales numbers.
Similarly, one of India's oldest two-wheeler manufacturers, Royal Enfield posted sales of 62,879 motorcycles in the month of April 2019, against the sales of 76,187 motorcycles over the same period last year, reporting a drop of 17 per cent. Contrasting to that, Bajaj Auto sold 3,66,268 units this year, marking a five per cent growth from that of last year at 3,49,617 units. This compensated for the company's 13 per cent decline in commercial vehicle sales.
In an interview with CNBC-TV18, Rajiv Bajaj, managing director, Bajaj Auto mentioned, "The weakness that we are seeing post festive season continues and you will hear from everyone progressively, today, on how YoY there is degrowth and retails are under pressure; they are under pressure, for example, even in states like Maharashtra which had the strong festive season of Gudi Padva. So despite the positive seasonal inputs, the market for some reason continues to be soft."