Top Five Reasons Why Car Valeting is Crucial
Posted on: May 2, 2019, by : admin

Car valeting goes beyond your regular Sunday car wash. It is detailed cleaning done by professional valets which include body wash, interior shampoo cleaning, and sometimes cleaning the engine bar. Doing regular valeting to your vehicle will give it a longer life and avoid the fading of the original color.

So, have you ever thought about the main reasons why you need to do this kind of cleaning for your car? If you have not, there is no need to worry. We have prepared some helpful tips for you. Read on to learn more.
Keep the Car Exterior Clean
Of course, the primary reason to wash the exterior of the car is to keep it clean.  All of the dirt is removed through the use of a pressure washer and appropriate cleaning materials. As mentioned earlier, the first stage of valeting is a thorough body wash. They use the best car wash shampoo to protect the paint and also polish it at the end. Sometimes, they can do deep cleaning that includes clay bar cleaning or compound rubbing to remove scratches.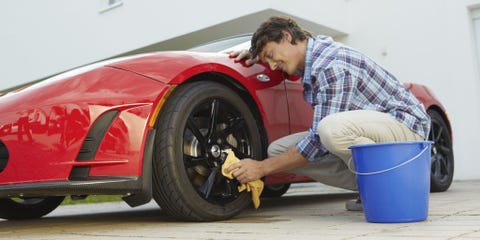 Keep the Interior Clean
People interact with the interior of the car more than the outer body. Therefore, the car seats, dashboard, steering wheel, and mats must always be clean and neat. This involves the use of various cleaning agents since water is never splashed to avoid damaging the electronics. Valets use professional cleaning methods like vacuum cleaning and polishing of surfaces. They can give your car a showroom look and feel on the inside depending on their experience.
Presentation
It is possible for dirt to make your car look old. That is why car valeting is crucial. If you are an entrepreneur who wants to improve the presentation of clients' vehicles, it is time to visit the Smart Space website to set up the appropriate valeting business. After these services, all of your clients will be happy because their cars will look new again. Some of the cleaning agents that increase the presentation of vehicles include wax, nano-coating, dashboard cleaner and leather polish, and many other products.
Increases the Resale Value
Would you like to maintain a car with a high resale value? As one way of taking good care of the car, you have to love valeting. When done often, it will not overwhelm you. Although using professionals is the best option, DIYers can still do it at home. All you need is to buy the necessary types of equipment and cleaning agents. It might be expensive at the beginning, but this option will save you a lot of money.
Makes You Feel Good About the Car
Car lovers feel good when their vehicle is in good condition at all times. There is nothing that makes a driver feel better than driving a car that looks presentable and has no mechanical problems. Valeting will ensure that your car is in a good state at all times.
Car valeting is a good habit that all vehicle owners should emulate. As seen from the above tips, it has more benefits than anyone can imagine.